We've made a UI update to our Bundle Review page that includes some quality of life improvements, enhanced usability and an updated look. While the page looks a bit different, there are no major changes to functionality.
What's changed:
The action bar will now stick to the bottom of your page as you scroll and is always visible

The Bundle Actions and Bundle Recipients sections are now combined for simplicity

The body section will be collapsed if there is a large amount of text

Verification, Signature and Rejection modes are now found under Advanced Settings

Clicking on the document name launches the document preview

General interface clean up and minor cosmetic changes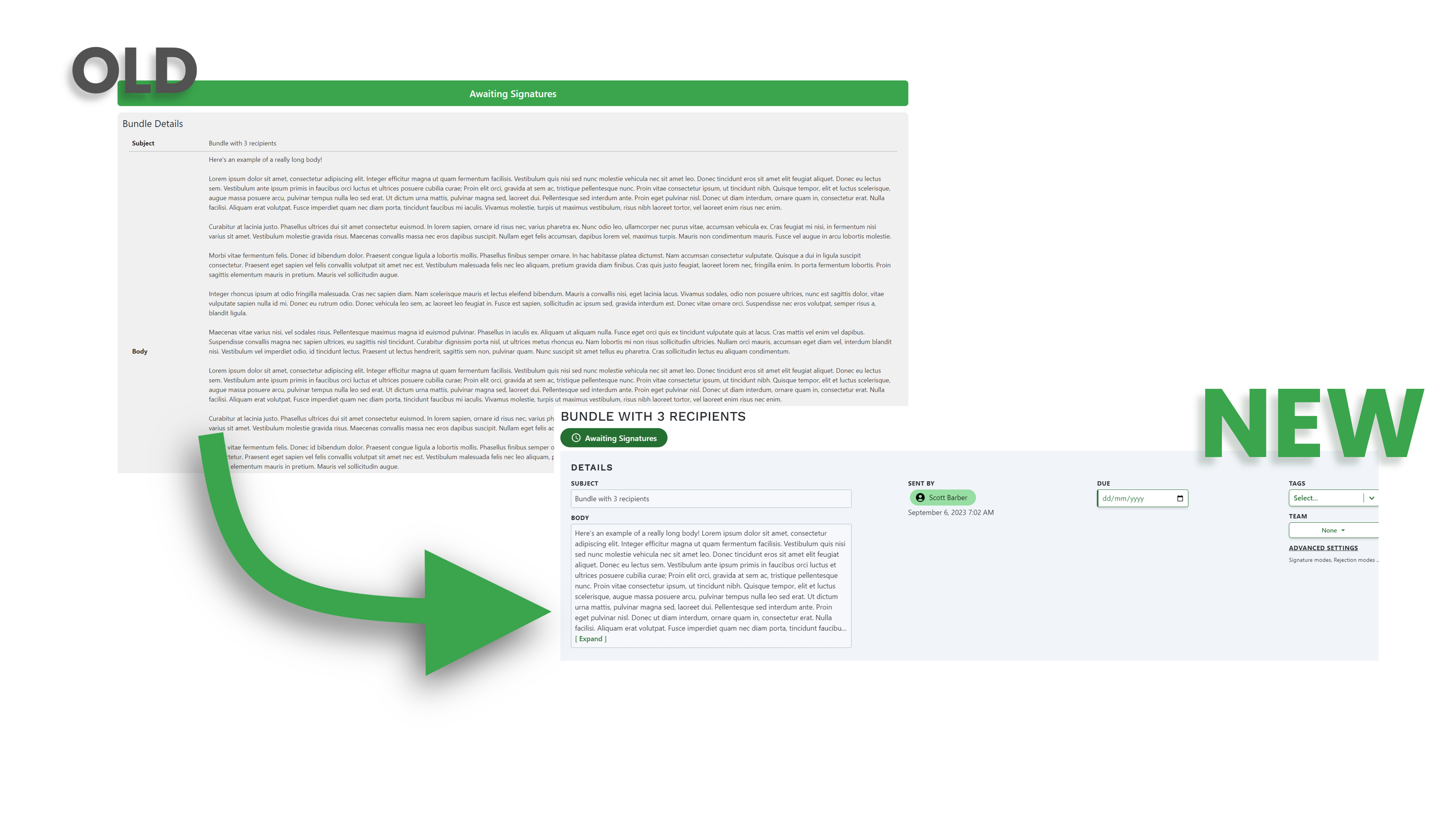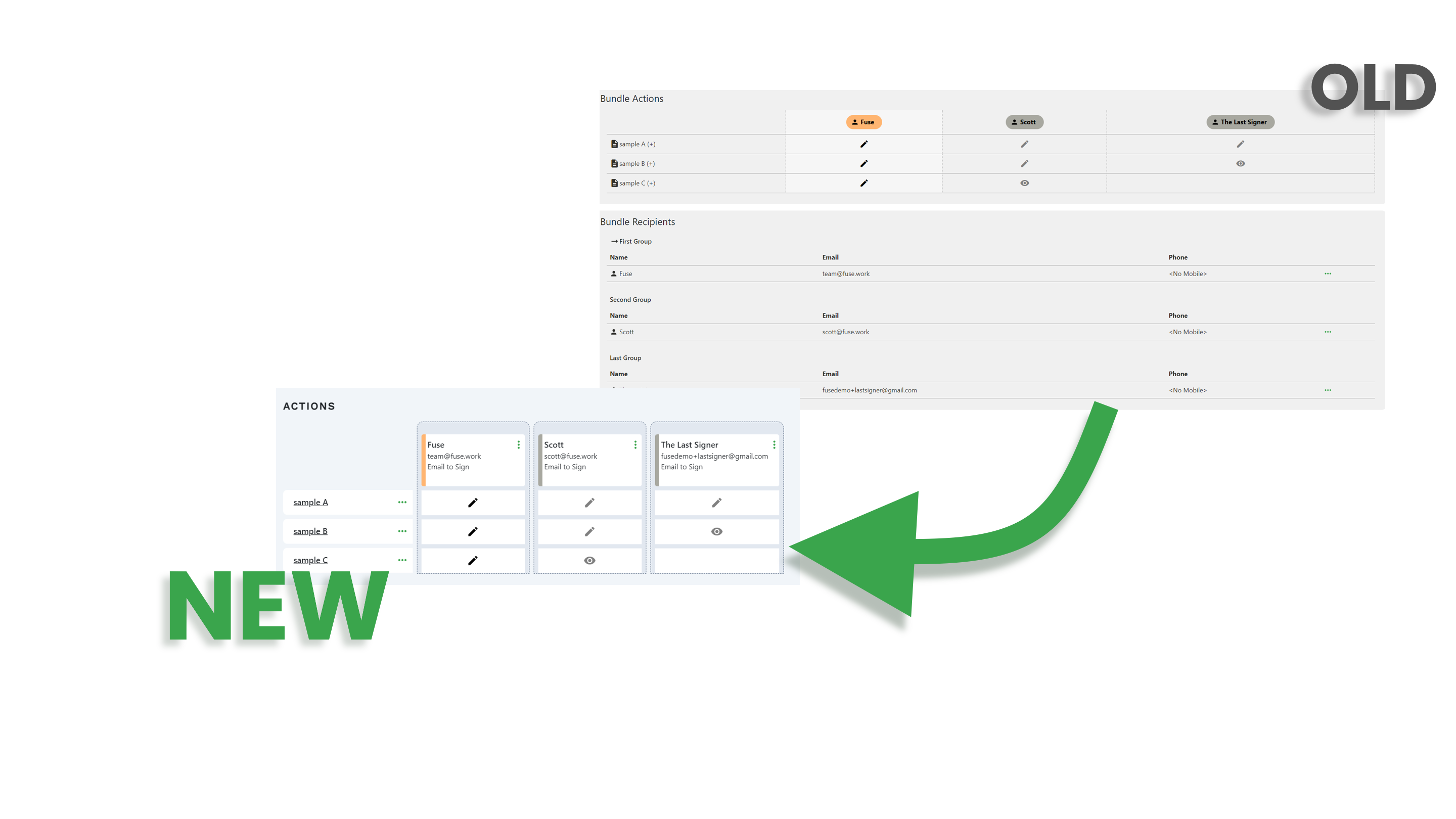 Rollout Plan
We will be gradually rolling out this update to select clients over the BETA period (08/09/23 - 30/09/23). Please contact us at support@fuse.work if you would like access during this period.