Unable to Send or Save Draft Bundle
It has been found that for some Google Chrome and Trend Micro users there is a Trend toolbar which places an invisible blocker on top of the Save as Draft and Send Bundle buttons rendering them inactive.

This issue is caused because of a bug in the Trend Micro Toolbar for Chrome and an incompatibility with FuseSign. There are two possible solutions to fix this issue.
Solution 1 - Remove the Trend Micro Toolbar from Chrome
Open Extensions > Locate Trend Micro Toolbar > click the associated menu > Select Remove from Chrome.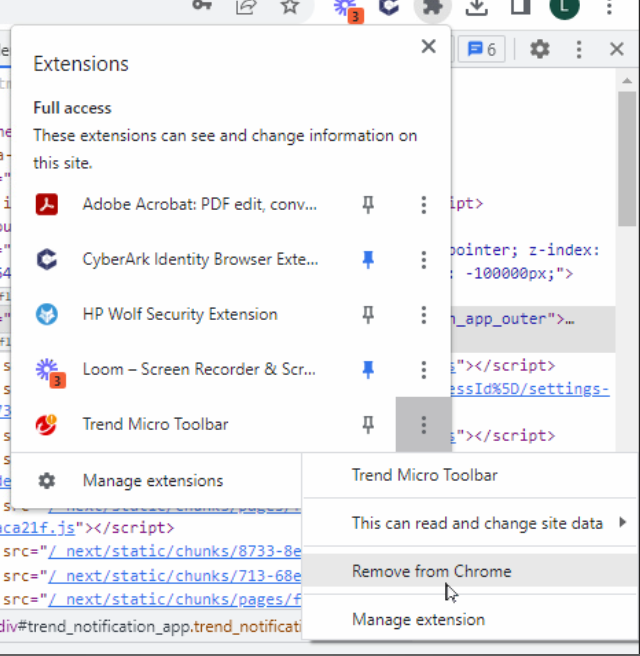 Solution 2 - Use an alternative browser
You will be able to access FuseSign from an alternative browser if disabling this Trend Micro Toolbar is not an option.
---
If you require further information please email us at support@fuse.work.